Breast Procedure
Breast Implant Revision Surgery

Women who have undergone breast augmentation surgery with implants, may not be completely happy with the results for various reasons. The shape or size of the implants, the possible complications after the operation, such as the leakage of the implant, the creation of breast folds and the displacement of the implant, can lead to the decision of a revision surgery.

In these cases, we recommend breast implant revision surgery. This surgery is generally considered safe but may be more complicated, cost more, and take longer to recover.
Reasons to proceed with breast implant revision surgery
After breast augmentation surgery, a possible pregnancy or weight loss can affect the appearance of the breast, which may be the reason for a woman to have a revision surgery. Some other reasons why a woman may want to have this surgery are:
The desire for a different size of implant is the most common reason for breast augmentation surgery. The patient will have to wait up to a year after the initial operation before proceeding with the revision operation. This is because it takes time for the swelling to subside and for the implants to take the right position, at which point the final result of the operation will be visible. there is an obvious asymmetry between the two breasts
Very rarely, the implant may leak due to age, injury or poor quality of material. In this case, the implant should be replaced as soon as possible. The doctor will intervene through the same incisions made in the initial operation and will replace the implants. In the case of silicone implants, the possibility of a leak is very rare and has only been observed during a mammogram.
Implants are causing complications such as ripples and wrinkles, symmastia (implants drift together in the middle of the chest), or capsular contracture (scar tissue forms around the implant hardening the texture of the breast. During the revision surgery, the same incisions are used to replace the implants. If the new implants are larger, more space will need to be created inside the breast before placing them. If the new implants are smaller, then the space may need to be reduced with stitches, so that the new implants fit properly. If you are not happy with your breast implants you don't need to worry! You can contact Dr. Ioannidis to schedule an appointment and find the appropriate solution
Footer-en
TESTIMONIALS
what they said about us
Karina Khalatova
Εξαιρετικός σαν γιατρός και σαν άνθρωπος, επαγγελματίας, με πολύ καλή φήμη στον χώρο της πλαστικής χειρουργικής που ανταποκρίνεται και στις προσδοκίες, δεδομένου ότι ταξίδεψα από την Αμερική για να τον επισκεφτώ. Ευχαριστώ για όλα!
contact
Make an appointment with the doctor for Free!
Address:
Tsimiski 85
Thessaloniki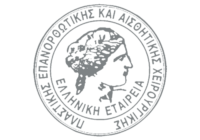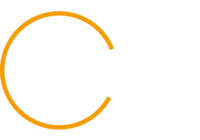 off
off
transparency_dark