Facial Procedures
Otoplasty

Otoplasty is a surgical procedure that aims to improve the appearance of the ears. It does not affect hearing, and it usually has significant effects on the patient's psychology, whether it is a congenital problem or a disformity caused by an injury.
Otoplasty is used to either move the ears closer to the head or to reduce their size in case they are unusually large.

This operation can also correct genetic ear peculiarities such as the lack of folds, the possible folding of the ear inwards or outwards, or a large or injured lobe.
Dr. Sotiris Ioannidis is experienced in reconstructive surgery for patients who may have lost their ear or part of it after an accident.
The operation lasts two to three hours and is performed in a clinic or hospital. General anaesthesia is usually recommended for young patients, while local anaesthesia or sedation is mostly used for adults. The procedure begins with a small incision at the back of the ear, on the natural fold between the ear and the head. The ear is reshaped and repositioned to achieve the desired result. After the ear is reshaped, stitches are made to hold the it in place. At the end of the operation, the doctor applies a bandage around the head in order to hold the new position in place. There are cases where both ears are operated in order to achieve symmetry, even if it is only one that needed intervention.
Most patients usually recover after a few hours; however, the pain may last for a few days and is treated with painkillers. The doctor will change the bandages after a few days, and the stitches will be removed after a week. Once the wounds have healed, a slight scar will remain on the back of the ear, which will not be clearly visible and will subside over time.
As in all surgeries, there is a possibility of complications. For example, a clot may form in the ear, which will naturally subside or be treated by a doctor. There is also the possibility of infection that would be treated with antibiotics. If a complication affects the appearance it will be treated with corrective surgery. The patient should be aware that the ears cannot be identical. It is natural for them to be slightly different from each other, as are the natural ears. Complications are very rare and the chance of them happening is minimized by choosing the right and experienced surgeon like Dr. Ioannidis. To consult an experienced doctor in otoplasty, contact Dr. Sotiris Ioannidis now.
Πριν & Μετά: Ωτοπλαστική
Footer-en
TESTIMONIALS
what they said about us
Karina Khalatova
Εξαιρετικός σαν γιατρός και σαν άνθρωπος, επαγγελματίας, με πολύ καλή φήμη στον χώρο της πλαστικής χειρουργικής που ανταποκρίνεται και στις προσδοκίες, δεδομένου ότι ταξίδεψα από την Αμερική για να τον επισκεφτώ. Ευχαριστώ για όλα!
contact
Make an appointment with the doctor for Free!
Address:
Tsimiski 85
Thessaloniki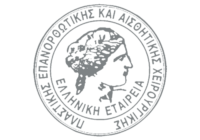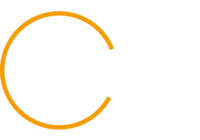 off
off
transparency_dark