Body Services
Brazilian Butt Lift
Buttock Lift(BBL)

It's time to sculpt your buttocks, feel great and impress others with your elegant body!
BBL (Buttock Lift with Liposculpture) is the procedure, where the surgeon uses your own fat to straighten and fill your buttocks. The right candidate for BBL is any woman who has excess body fat.
The surgeon locates the areas where there is excess fat and proceeds to liposuction. Dr. Ioannidis uses the Vibro Lipo (PAL) method, a modern approach to pulsed liposuction, which is far superior to the classical liposuction. Then, the fat is collected using aseptic techniques into special containers. Once the liposuction process is complete, the valuable fat cells are separated from the rest of the fluid, using a special technique. The operation is completed by injecting the fat into the buttocks to achieve the desired result. The operation usually lasts from 2 to 3 hours, depending on the areas that we will absorb fat.
Buttock lift with Liposculpture using the Vibro Lipo (PAL) method is a completely safe operation, especially when the surgeon places the fat over the gluteus muscle. This surgery has become very popular worldwide, during the last decades. Some serious complications have been reported only in cases where the fat was placed under the buttock muscles and not subcutaneously. No complication at all have been reported when the fat has been placed over the muscles and in reasonable amounts. Dr. Sotiris Ioannidis' excessive experience guarantees a perfect and absolutely safe BBL surgery. He has performed numerous of such surgeries, with absolute success and patient's safety as a priority.
The recovery from BBL surgery is very fast. It usually takes up to two weeks for the body to fully recover and return to our normal daily activities.
Πριν & Μετά: BBL
Footer-en
TESTIMONIALS
what they said about us
Karina Khalatova
Εξαιρετικός σαν γιατρός και σαν άνθρωπος, επαγγελματίας, με πολύ καλή φήμη στον χώρο της πλαστικής χειρουργικής που ανταποκρίνεται και στις προσδοκίες, δεδομένου ότι ταξίδεψα από την Αμερική για να τον επισκεφτώ. Ευχαριστώ για όλα!
contact
Make an appointment with the doctor for Free!
Address:
Tsimiski 85
Thessaloniki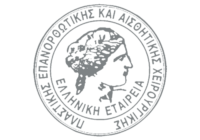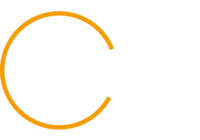 off
off
transparency_dark